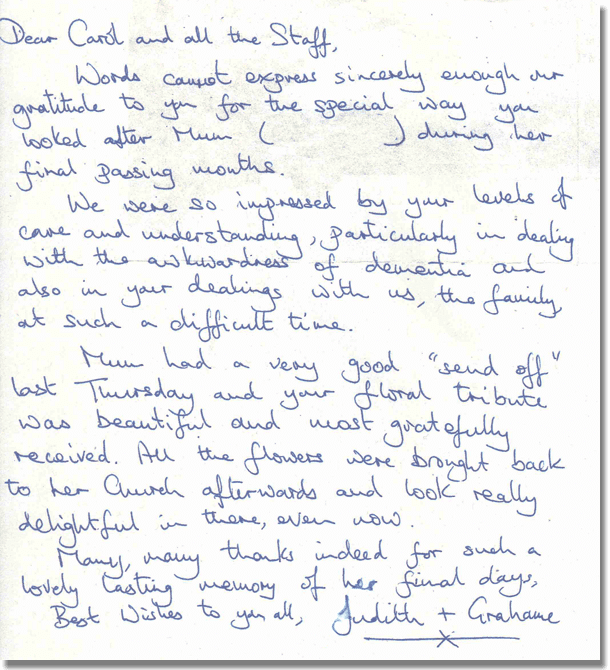 Dear Carol and all the Staff,
Words cannot express sincerely enough out gratitude to you for the special way you looked after Mum during her final passing months.
We were so impressed by your levels of care and understanding, particularly in dealing with the awkwardness of dementia and also in your dealings with us, the family, at such a difficult time.
Mum had a very good "send off" last Thursday and your floral tribute was beautiful and most gratefully received. All the flowers were brought back to her Church afterwards and look really delightful in there, even now.
Many, many thanks indeed for such a lovely lasting memory of her final days.
Best wishes to you all,
Judith and Grahame
← Return to Testimonials