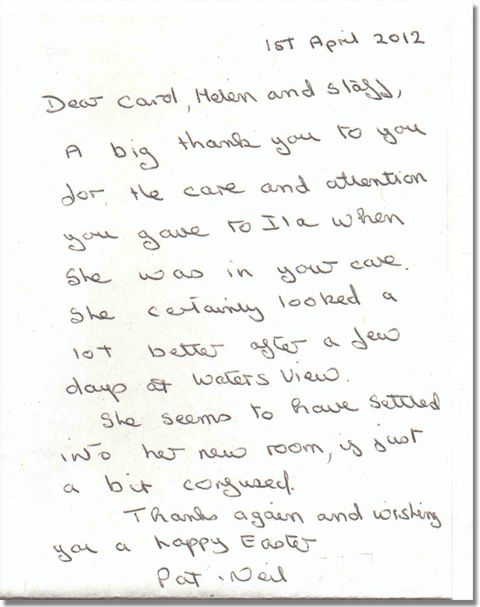 1st April 2012
Dear Carol, Helen and Staff,
A big thank you to you for the care and attention you gave to Ila when she was in your care. She certainly looked a lot better after a few days at Waters View. She seems to have settled into her new room, if just a bit confused.
Thanks again and wishing you a happy Easter.
Pat and Neil
← Return to Testimonials